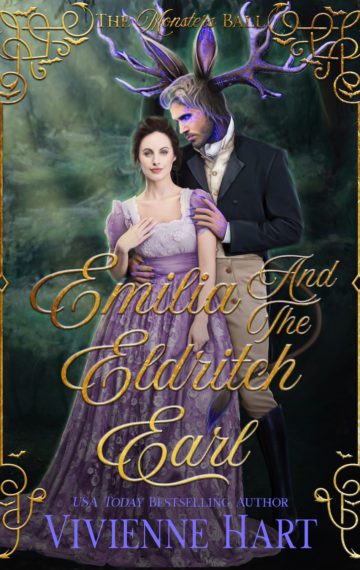 Steamy
$4.99
Get the Book
Available in:

Kindle

Published:

May 26, 2023
Dear Miss Emilia Whitehall,
Due to your family's recent fall from grace and your inability to thus far to secure a match on the Marriage Mart, Her Majesty has deemed your Season a failure. With no further prospects at this time, you are hereby ordered to attend The Monsters Ball. A carriage will collect you, so as to ensure your safe arrival and attendance.
After a family disgrace and a broken engagement, Emilia Whitehall wants nothing more than to hide from the prying eyes of the ton forever. Unfortunately, her scheming mother has other ideas. Forced to attend the Monsters Ball by both royal decree and familial obligation, Emilia swiftly agrees to a marriage contract with a charming marquess with whom she has intense chemistry. Unfortunately, things go awry when Emilia is whisked away by Jack D'Elope, the mysterious Earl of Ritchford, who insists her new fiancé is even less honorable than her previous one.
Bent on revenge against the marquess, Jack holds Emilia for ransom. Furious, she begins hatching plans for her escape. But the longer she and Jack are secreted away in a cozy, romantic cottage, the more Emilia begins to question her decision, especially as she finds herself attracted to the earl. Worse, Jack goes out of his way to tell her who the marquess really is: a scoundrel and a rake with ulterior motives for marrying her. As much as Emilia doesn't want to believe the stories, doubt about the marquess begins to grow. But are the tales true, or has Jack's need for vengeance blinded him to reality?
A long-forgotten elder god, Jack is noble and handsome, and for all his mistakes, seems to have her best interests at heart. But when the marquess finally tracks them down, Emilia must make a choice. Does return to the seductive, wealthy man she might not be able to trust—one her mother would certainly approve of—or does she follow her heart and explore her feelings for the earl who kidnapped her?
Emilia and the Eldritch Earl is a steamy regency monster romance and part of The Monsters Ball collection.